Keslee Blalock and Madison Skye Validum to star as Ivy and Bean. Image via Netflix.
By:Pam Martin
Ivy and Bean are coming to Netflix—the family-friendly, live-action series will begin airing
September 2nd. Fans of the book series by Annie Barrows (there are 12 in all) will find the two
besties with polar-opposite personalities up to their usual tragi-comic adventures.
Grandrabbits Toys in Boulder, Colorado
COVID UPDATE: Both stores are open for in-person shopping. Curbside and phone orders available. Masks required for unvaccinated customers 4yrs+.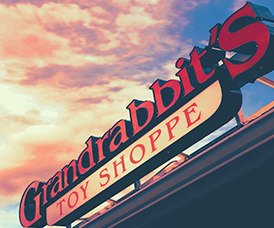 Since opening our doors on October 3, 1977, Grandrabbit's has grown from its modest beginnings to become a beloved community institution. Our customers appreciate our socially conscious values, and unique merchandise. Our Bunny Bucks program has given away an average of $25,000 a year for over 30 years to Colorado schools. We are excited to offer these same services nationwide, and to be a supportive community for parents, grandparents, educators and those who work with and care for children.