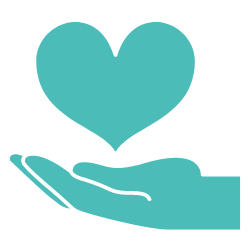 GRANDRABBIT'S TOY SHOPPE
DONATIONS
In keeping with our philosophy of making all children of all national and ethnic origins, creeds and needs, a global priority. Grandrabbit's Toy Shoppe, will donate toys and gift certificates to local qualifying organizations. Our goal in making donations, is to benefit local organizations that serve and enrich the lives of children and be a catalyst for positive social change.
The procedure to be considered for donation is as follows:
Submit a written request on your local organization's letterhead and email to

This e-mail address is being protected from spam bots, you need JavaScript enabled to view it

. You may also mail or fax your submission to the Orchard store's address below.

Include the local organization's involvement with children and how the donation will benefit the organization's purpose i.e. (auction, prize, raffle..) a typical donation includes a stuffed animal and a $25.00 gift card.

Complete Grandrabbit's Donation Form Request, found below.
All fields must be complete or application may be delayed or denied.
Please submit request 4 weeks prior to event date to allow processing time. Our Donation Coordinator will contact you when your donation is available, please be sure to include the desired store location for pick up.
We receive many donation requests a year, unfortunately we are unable to approve all submissions. Local organizations that have been approved in the past are not guaranteed approval for current year. Please Note: Only one donation may be requested per calendar year.
Grandrabbit's Toy Shoppe 16644 Orchard Pkwy., Unit 1000 Westminster, CO 80023
Phone: (303) 815-1500 Fax: (303) 954-0468