Breast Pump Rentals Pick-Up Location
For all breast pump rentals, you must fill out the rental form by clicking here. Once filled out, please send the completed form to This e-mail address is being protected from spam bots, you need JavaScript enabled to view it . Only after Stephanie has approved the rental will you be allowed to pick-up a breast pump at one of our locations. This process may take up to 24 hours for approval so please plan accordingly.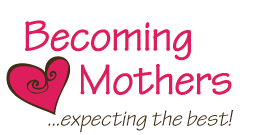 Breast Pump Rentals
Grandrabbit's Toy Shoppe is proud to partner with Stephanie Moore at Becoming Mothers in providing hospital grade breast pump rentals.
Pumps are Medela Symphony pumps

Available for pick up at both Grandrabbit's locations

Monthly rental (billed on the 15th of the month) is $75.00 + Tax

Daily rates are $5.00 + tax.

Kits are available for $60.00 + tax.
Please fill out the PDF rental agreement (linked below) on your computer and email it to This e-mail address is being protected from spam bots, you need JavaScript enabled to view it - it is best to text and call for your desired pickup location prior to emailing your rental agreement to ensure they have breast pumps available.
BREAST PUMP RENTAL AGREEMENT CLICK HERE
Please fill out the form in its entirety (if a section is not applicable, please write N/A).
Thank you.
If you have questions about pump operation, need lactation support, or have billing concerns, contact:
Stephanie Moore, RN, BSN, IBCLC
720-297-6312 (call and text)
About Medela's Symphony breast pumps:
Symphony breast pump includes 2-Phase Expression technology, unique overflow protection, double or single pumping, one knob control, whisper quiet operation, and is easy-to-clean.
Featuring the original 2-Phase Expression® technology – found only in Medela breast pumps.
Babies breastfeed in 2 phases:
1. Stimulation Phase – when babies first go to breast, they suck fast and light to start milk flowing.
2. Expression Phase – after milk flow or "let-down" starts, babies breastfeed with a slower, deeper suck, bringing out more milk faster.
Features & Benefits
2-Phase Expression® technology: Designed to mimic a baby's natural nursing rhythm.
Convenient: Single or double pumping.
Two separate, independent membrane units: Allows switching between single and double pumping by simply applying or removing the second collection kit to the breast.
Let-down button: Moms can easily return to stimulation by pressing the let-down button.
Initiate and maintain milk supply: If direct breastfeeding is not possible, as well as collect breast milk at work or during other absences from the baby.
Hospital grade (multi-user): The pump's kit is separate from the pumping mechanism and protected from overflow by a specially designed membrane.